JANUARY 16, 2018
THE SAINT: DANE VAUGHNS PRO MODEL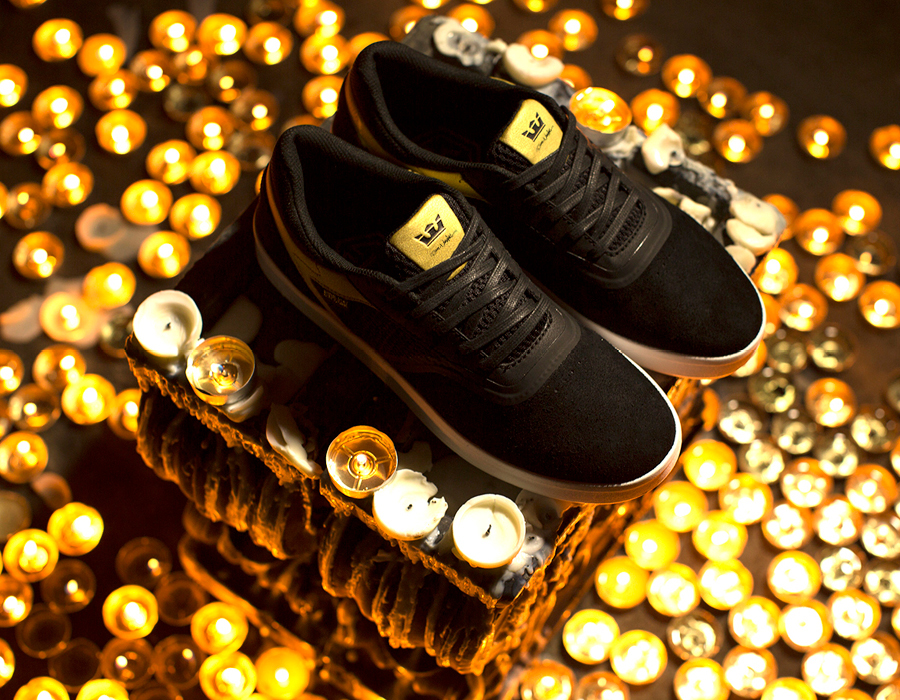 After two years being on the team, Dane Vaughn receives one of the highest achievements in skateboarding with his very own signature pro model, the Saint.
Utilizing the classic SUPRA DNA – the Saint – highlights technical performance and personal touches from Vaughn's style. Vaughn's skating and eclectic style have inspired SUPRA designers to push farther with performance, and attention to detail. From the oversized premium suede vamp, breathable dual layer mesh quarter, and the fused vamp sea seal for long lasting durability, the Saint has everything you need to skate all day, everyday.
As a nod to Vaughn's Louisiana roots, the newly launched Saint showcases a unique stained glass printed insole to complement the new silhouette. The Saint premieres with a bold iconic black and gold color way, and will release two others in the month of February.